The Gatling gun, invented by Richard Gatling, is one of the best known early rapid-fire weapons and a forerunner of the modern machine gun. In the Starship Troopers universe, it is highly used by the Mobile Infantry troops.
Roughnecks: Starship Troopers ChroniclesEdit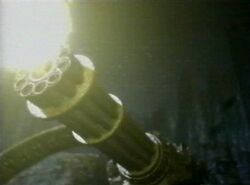 Machine gun or sentry gun that could be place in areas of importance like base defence.
Each M8 Ape and Duck Marauders are equipped with a Gatling gun.
Starship Troopers: The Miniatures Game & The Roleplaying GameEdit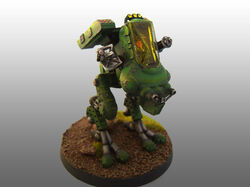 Some Marauders, such as the M9B Nighthawk, are equipped with Gatling guns.
Starship Troopers: InvasionEdit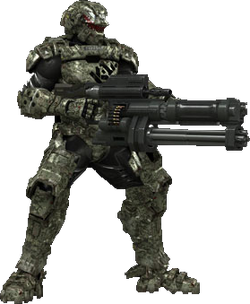 The Gatling gun is one of a trooper's various weapon choices. The K-12 trooper Ratzass uses a heavy Gatling gun during the John A. Warden Incident as his main weapon.
The Marauder MK-II is also equipped with a Gatling gun on each of its arms.
In addition, a gatling gun is able to be mounted on the back of a Power Suit as an optional weapon. It can also attack enemies surrounding the user.
Ad blocker interference detected!
Wikia is a free-to-use site that makes money from advertising. We have a modified experience for viewers using ad blockers

Wikia is not accessible if you've made further modifications. Remove the custom ad blocker rule(s) and the page will load as expected.